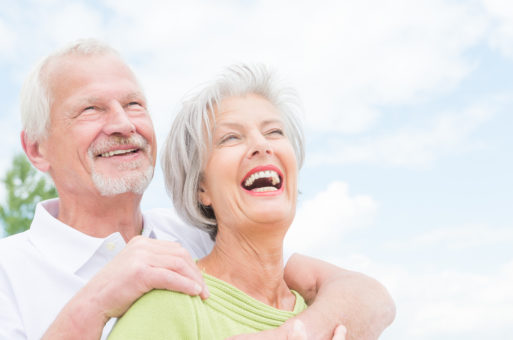 Sometimes, we get so caught up in making sure that our elderly parents and grandparents are having their physical needs met that we forget their emotional well-being. Yes, an elderly person with mobility issues may need some assistance getting out of bed, walking up steps and/or bathing. However, their mental states need some attention too.
Your time is a treasured gift.
In many cases, what makes an elderly person happy is the time he/she spends with family members. Naturally, we all get busy with our day-to-day responsibilities. For those of us juggling our careers with parenting, it can be especially hard to spend quality time with our elderly loved ones on a regular basis. It's especially tough when they live in other homes. Harleena Singh of Aha!NOW recommends that you do your best to visit them often.
"The time you spend with your elders makes a difference to them as they look forward to being with you," she writes, "Also, if you visit them often you would know whether they are safe, living well and emotionally sound too. You can keep an eye open for any changes around – like if the house is unkempt, there are unopened mail lying around, plants not watered, soiled clothes, any bruises indicating they had a fall etc."
Encourage them to be active.
Keeping in mind that regular visits aren't necessarily easy to promise, it's important to find ways for your elderly loved ones to keep active. That entails having them engage in activities with others in their age brackets. On OurEverydayLife.com, Andrew Smith recommends that you sign your parents up for classes or other weekly events.
"Elderly parents in a nursing home, for example, have card games, bingo games and trips available to them on a daily and/or weekly basis," he reminds us, "Making such commitments for your parents pushes them to partake in such gatherings, which leads to them making new friends."
A healthy life is a happy life.
A huge part of one's happiness is his/her physical well-being. And, as we mentioned off the top of this week's blog, most caregivers focus on the physical needs of their care recipients. Helping elders to complete tasks is a vital role of a caregiver. But, in many instances, it's helpful to a senior's mindset if he/she can do things on his/her own.
Most seniors greatly value their independence. The more they're able to do without assistance, the better they usually feel about themselves. This is why exercise in our later years is hugely important.
"It's a well-known fact that if older people exercise regularly, they remain protected from diseases, and this makes them functionally younger by 10 to 15 years," informs Singh, "So, let them start with exercises that are initially light and something they can do, and later they can take up more depending on their capability."
At LifeCare Mobility Solutions, we take great pride in being able to help seniors to be happy. We offer a wide array of mobility solutions and home healthcare that help seniors to enjoy more independence. If you have any questions about them, please don't hesitate to call us at 647-350-4488 or email us at info@lifecaremobility.ca. You may also contact us by filling out the form on our Contact page!