Access raised decks, verandahs and porches with your rollator, wheelchair or scooter

A home porch lift (or vertical platform lift) is an indoor or outdoor residential elevating lift that provides efficient and easy access to a raised deck, porch or even steps within your home.
A porch lift or vertical platform lift allows individuals with rollators, wheelchairs and/or scooters to easily access these sometimes hard to maneuver areas. If you are having troubles accessing raised locations inside or outside your home, there are many innovative solutions to help you easily access these levels.
Porch lifts are practical for both indoors and outdoors and can be adapted to satisfy your specific needs. They are an excellent option to access the community from your home to get to important medical appointments and so on.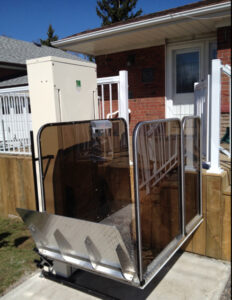 Basic features of a home Porch lift
or vertical platform lift
A standard home porch lift or vertical platform lift is designed for ease of use and safety, including:
For example: Wireless remotes, Winter Kit – ask us for more info!
Reliable access to your porches, decks or raised floors inside or outside your home
We carry a variety of high quality home porch lift products including: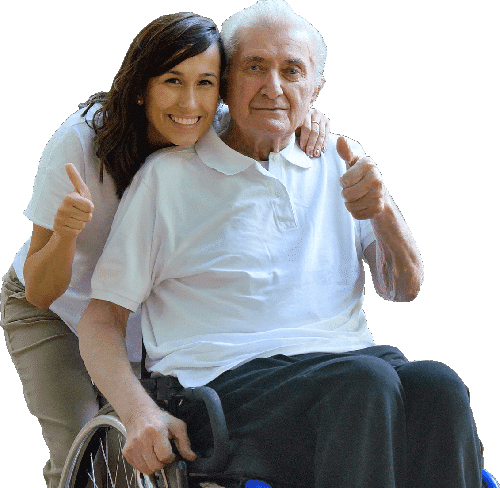 For more information, book an in-home or virtual no-obligation consultation or call us anytime at 416.267.9800