A Quality North American Made Stair Lift Makes All The Difference
The best solution to stay independent and safely access all levels of your home
Basic features of a Bruno Stairlifts
A home stair lift is a motorized chair that slowly and safely glides up and down a set of stairs affixed to a metal "train track like" rail that is mounted to the stair treads. Stair lifts can be mounted on either straight or curved staircases, and on the left or right side – making it easy to access other levels of your home with any type of stair design. A home stair chair lift can be mounted both inside and/or outside your home, depending on your needs. A home stair chair lift is designed for ease of use and comfort. Features include: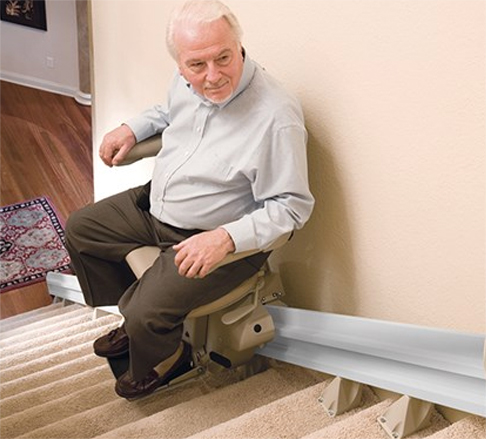 We offer three main types of Bruno Stair Lifts
Straight Indoor Stairlift
Bruno Elan & Elite Straight Indoor Stairlifts are fitted to staircases with no bends.
Bruno Elite Indoor Curved Stairlifts are fitted to staircases that have one or more bends that requires a custom designed curved rail.
Bruno Elite Outdoor Lifts are built specifically to withstand the elements of outdoor life in Canada
Your Greater Toronto Area Bruno Stairlift Experts
We serve the Greater Toronto Area (GTA) – including: Toronto, Scarborough, Richmond Hill, Markham, Thornhill, Etobicoke, Newmarket, Aurora, Vaughan, Pickering, Ajax, Whitby and Oshawa. LifeCare Mobility has worked with thousands of people over the years to solve in-home mobility and accessibility challenges. We are your local, family owned, experienced team that is ready to provide you with a stair lift solution today. Call us anytime to discuss your stair lift needs – 416-267-9800
LifeCare Mobility Solutions founder – Chris Gaffney, began working in the home medical equipment industry shortly after his Father began experiencing a decline in his own health and mobility. As an adult child of a parent with decreased mobility, Chris found it difficult to navigate through the system to obtain the proper assistive devices for his Dad. This was the first time he had to deal with this type of problem and did not find it easy to get in contact with those who provide the products and solutions. Chris realized that there was a need to provide full solution, in-home consultations with quick response times that would greatly help those searching for mobility and accessibility solutions for themselves or loved ones.
Common Bruno Stairlift Questions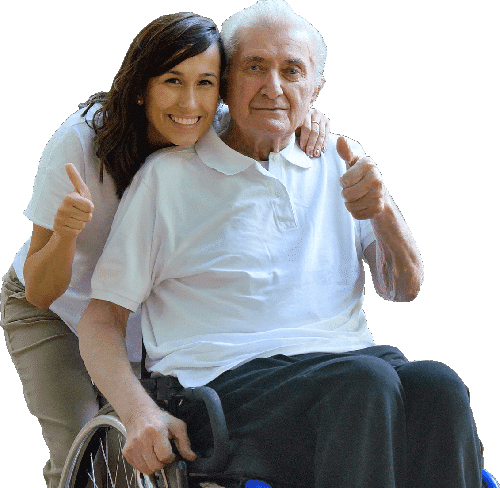 For more information, book an in-home or virtual no-obligation consultation or call us anytime at 416.267.9800